first rain
Logo and Stationery for Indian perfume brand.
2017
logo design, stationery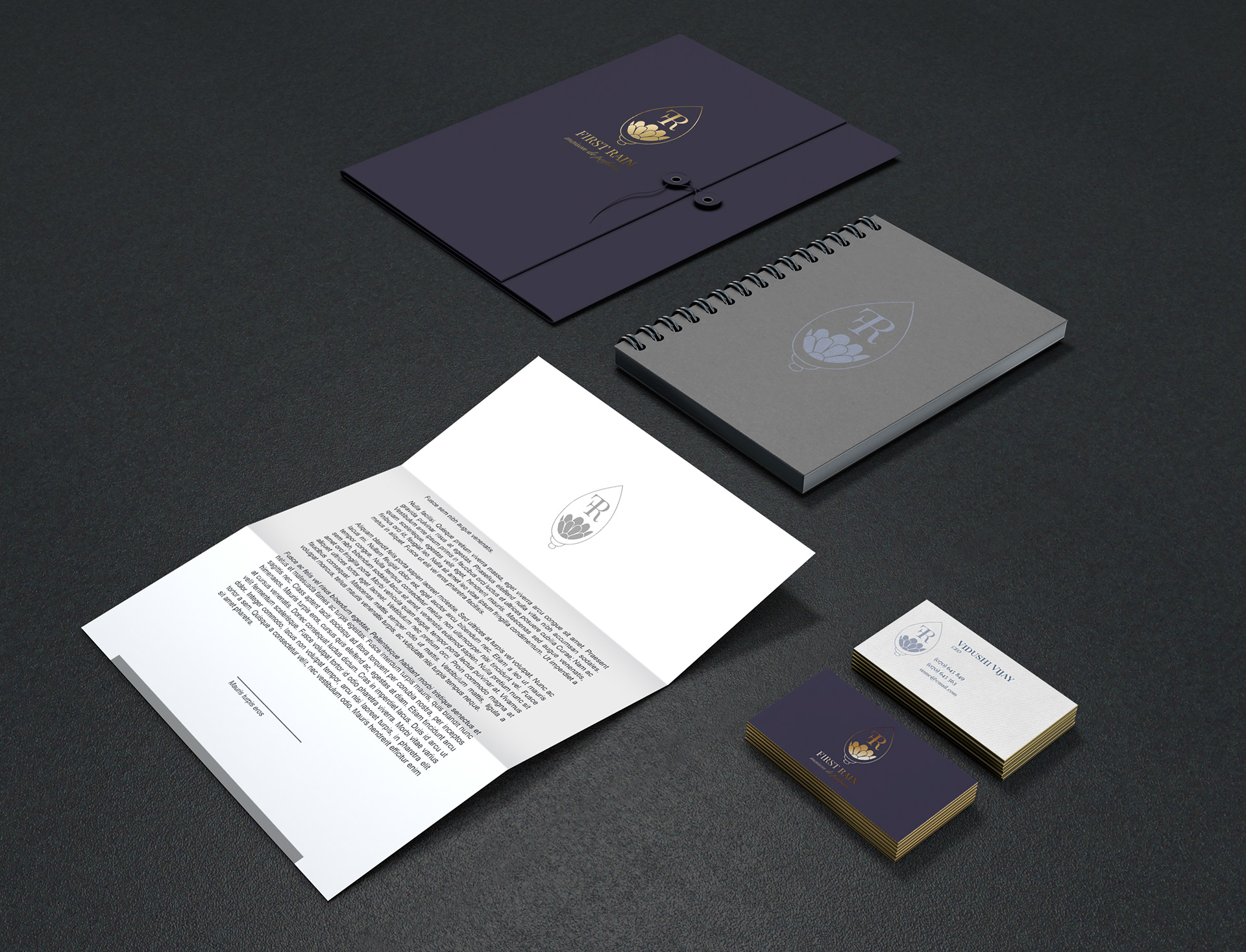 Logo development for Indian perfume brand
First Rain
. The brand name represented the scent from the rainfall, and how that familiar feeling could be evoked through scent.
The client desired to express a luxurious, Indian royalty feeling with the logotype. The purple and gold color scheme was chosen to reflect that sense of royalty.